Celebrate all your accomplishments with a festive dinner and dance!
15-30 guests (Southern Room)
50-170 guests (Main Room)
Enjoy a BBQ, Hip of Beef Buffet, Pig Roast Buffet, or a delicious Stuffed Chicken Dinner. Indulge in our dessert buffet. Grab a drink at the bar, enjoy some music and dance the night away!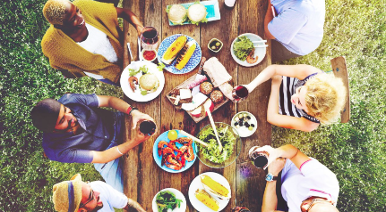 Online Booking, Summer Corporate Event, Evening