Indulge in a classic Christmas lunch at Lester's Farm Chalet.
Turkey dinner, carrot, turnip, potato, beans, cranberry sauce, dressing, and gravy. Top it off with a slice of hot apple pie and some hot coffee or tea.
Only $25 per guest tax and gratuity included
Groups of 15-30 Guests: Southern Room
Groups of 31-150 guests: Main Room
See below to book your reservation.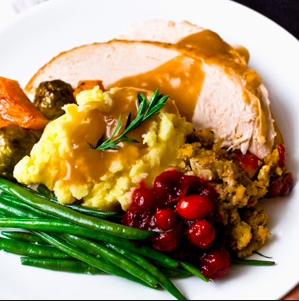 Christmas Lunches: Reservation Request