Your little piece of the country in the middle of the city!
Checkout the headings above to find out what we have to offer here on the farm.
We host various Summer/Winter Events. We grow over 120 acres of produce. We farm lamb, chicken, pork, beef, turkey. Periodically, we open our Restaurant! Restaurant dates are posted in the Farm Festivals and Events.
Weddings, Family Reunions, Baby/Bridal Showers, Children's Birthday Parties, Staff BBQ's/Retreats, Christmas Parties you name it we do it!
If you can't find the right package for you send us an email at lestersfarmchalet@gmail.com and we will work with you to create a package that suits your needs.
New and exciting things are happening at the farm everyday! Make sure to stay in touch via social media, email, phone, or even drop in! Below you will find our address and contact information.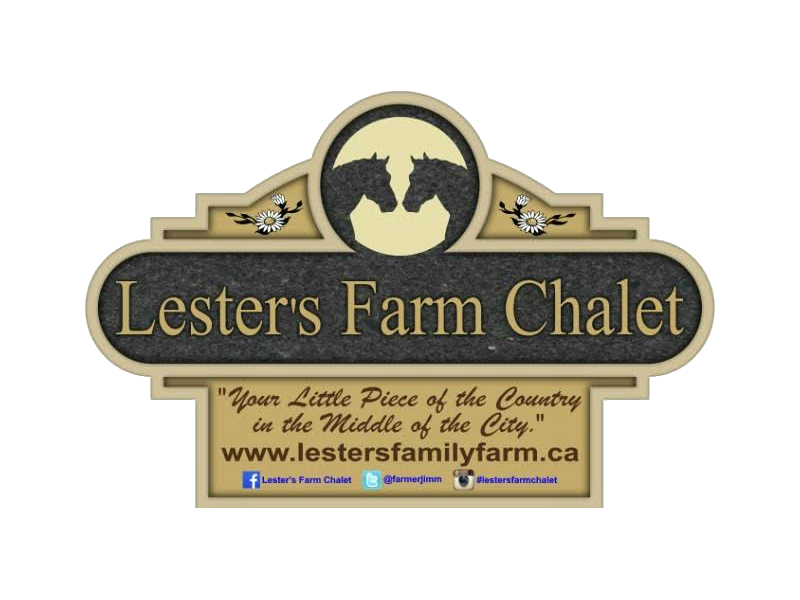 Email
Follow
www.facebook.com/lestersfarmchalet
Call us, 368-2458
Latitude, 47.506824
Longitude, -52.774243
A1G 1P3
92 Pearltown Road
St.John's
Office hours;
Mondays, Wednesdays, Fridays, from 10-2
Our mission is to strengthen the relationship between consumers and our farm though direct marketing of high quality produce and positive farm experiences.

The mission will be accomplished profitably while adhering to the highest standards of ethics and integrity.