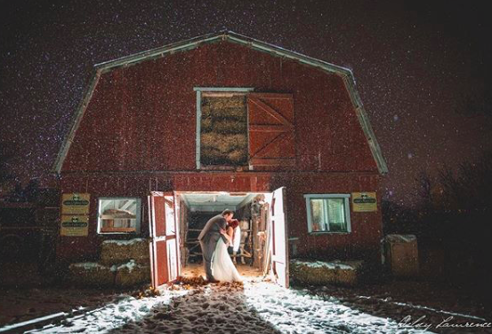 Surrounded by 40 acres in the heart of St. John's, Lester's Farm Chalet believes that life's most beautiful moments are meant to be celebrated. Choose from the options above to help plan your visit or to book a private event.
If you are unable to find what you are looking for, please send us an email to lestersfarmchalet@gmail.com or call us at 368-2458 and we will be happy to work with you to create a package that will suit your needs.
Petting Farm, reopening for the season April 1st 2023!
Public Sleigh Rides, individual tickets.
Privates Sleigh Rides, private booking.
Sunday Dinner, takeout or eat in available weekly.
Valentines 5 Course Dinner, February 10th and 14th.
Valentines Brunch, February 10th and 11th.
Valentines Floral Arrangements, February 11-14th.
Valentines Handcrafted Treats, February 11-14th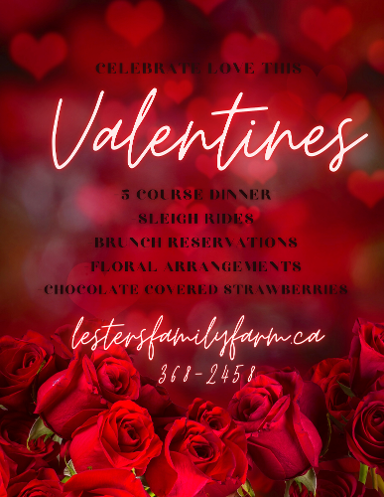 Email: lestersfarmchalet@gmail.com
Facebook: www.facebook.com/lestersfarmchalet
Instagram: https://www.instagram.com/lestersfarmchalet/
Phone: (709) 368-2458 or text (709) 687-5006
Address: 92 Pearltown Road. St. John's, NL A1G1P3