WHAT IS COMMUNITY SUPPORTED AGRICULTURE?
A CSA is a unique partnership between farmers and consumers where community members purchase a "share" of vegetables or other farm products prior to the growing season. This pre-purchase provides farmers with some security and stability, knowing that there will be a consistent market for their product, and knowing they have some protection from risks such as crop failures. In return, shareholders receive shares in the farm's bounty throughout the growing season, as well as satisfaction from connecting to your local farmer and the land.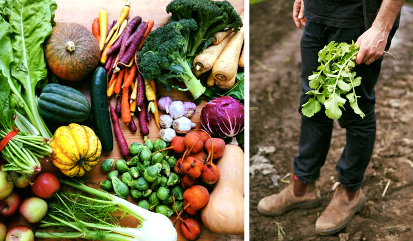 ○ Each week, you'll receive a selection of locally grown vegetables and fruits.
○ The CSA model supports local farm families. That means your food dollar stays in your community.
○ You know who grows your food, and how it's grown.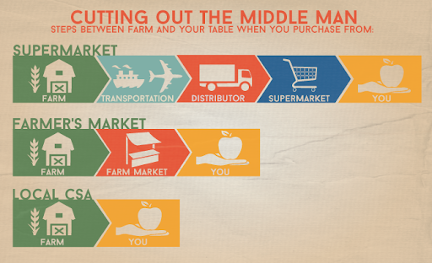 Our seasonal CSA runs through the summer to the fall, with most of the mass coming from root vegetables. Your conventional CSA is filled with all the bounty of the growing season, including (but not limited to): leafy greens, tomatoes, herbs, root/ cruciferous vegetables, and greenhouse curiosities.