Looking for the perfect venue to host yourChristmas event? Look no further than right here at Lester's Farm Chalet. Centred in the middle of the city, with fully catered meals freshly prepared with produce grown here on the farm, a beautiful venue filled with cozy christmas decorations, and friendly staff everyone will cherish the memories for years to come!
Celebrate all your accomplishments with a festive dinner and dance!
15-30 guests (Southern Room)
50-170 guests (Main Room)
Enjoy a BBQ, Hip of Beef Buffet, Pig Roast Buffet, or a festive Turkey Dinner. Indulge in our dessert buffet. Graba drink at the bar, enjoy some music and dance the night away!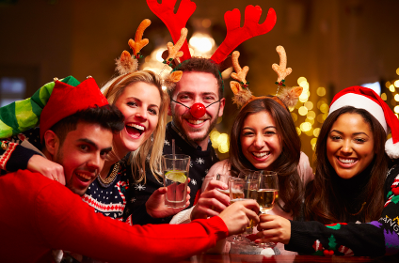 Online Booking, Christmas Party